An interview with IAMDDB
The enigmatic urban songstress who describes her sound as eclectic dreamy vibes, brings a unique energy to trap, jazz and hip-hop beats. IAMDDB is an artist you need to keep an eye out for. Her music sets her apart from many other artists today and is part of a growing wave of new underground talent in Manchester.
I first stumbled across the urban songstress on Instagram when I heard her soulful, smooth and harmonic vocals in TELASCOPE which I loved due to it's modern-day Erykah Badu vibes and it's neo-soul and jazzy sound. It also made me feel a sense of nostalgia. I felt as though I was a young kid again in the back seat of the car, staring out of the window whilst my Dad played one of his jazz mixes.
"I love to have a smooth vibe over everything I touch. Almost like you're hearing your dreams, or being hypnotised. I want my listeners to feel like they can connect to what I do and say".
I was mesmerised by the uniqueness of her voice, her range, her style and her Manchester-esque vibe. I then stumbled upon UR HIGHNESS which I found myself nodding my head and singing along to. Her dream-like vocals in JAZB (her rendition of a Flying Lotus track) transported me back to the day I heard Amel Larrieux in Berries and Cream. Her voice as soft as a whisper still manages to speak volumes about her vast vocal ability. The repetition of the words 'fairy tale' and 'stories' maintains the light-hearted tone created by the melody. It made me feel care-free. It brought back a sense of nostalgia as I started to reminisce my childhood. Specifically, the days I used to go on the swings at the park with my friends. Like with everything in life I was always so determined to swing as high as I could and it is that very moment, the moment that the swing propels me to the highest point in the sky that IAMDDB's vocals take me. It's amazing that. How you can get so lost in music.
Her music channels positive vibes for the youth. When speaking with the songstress she said "I want the youth to understand and really believe it's ok to love yourself just the way you are. The more we realise this the more love the world will feel".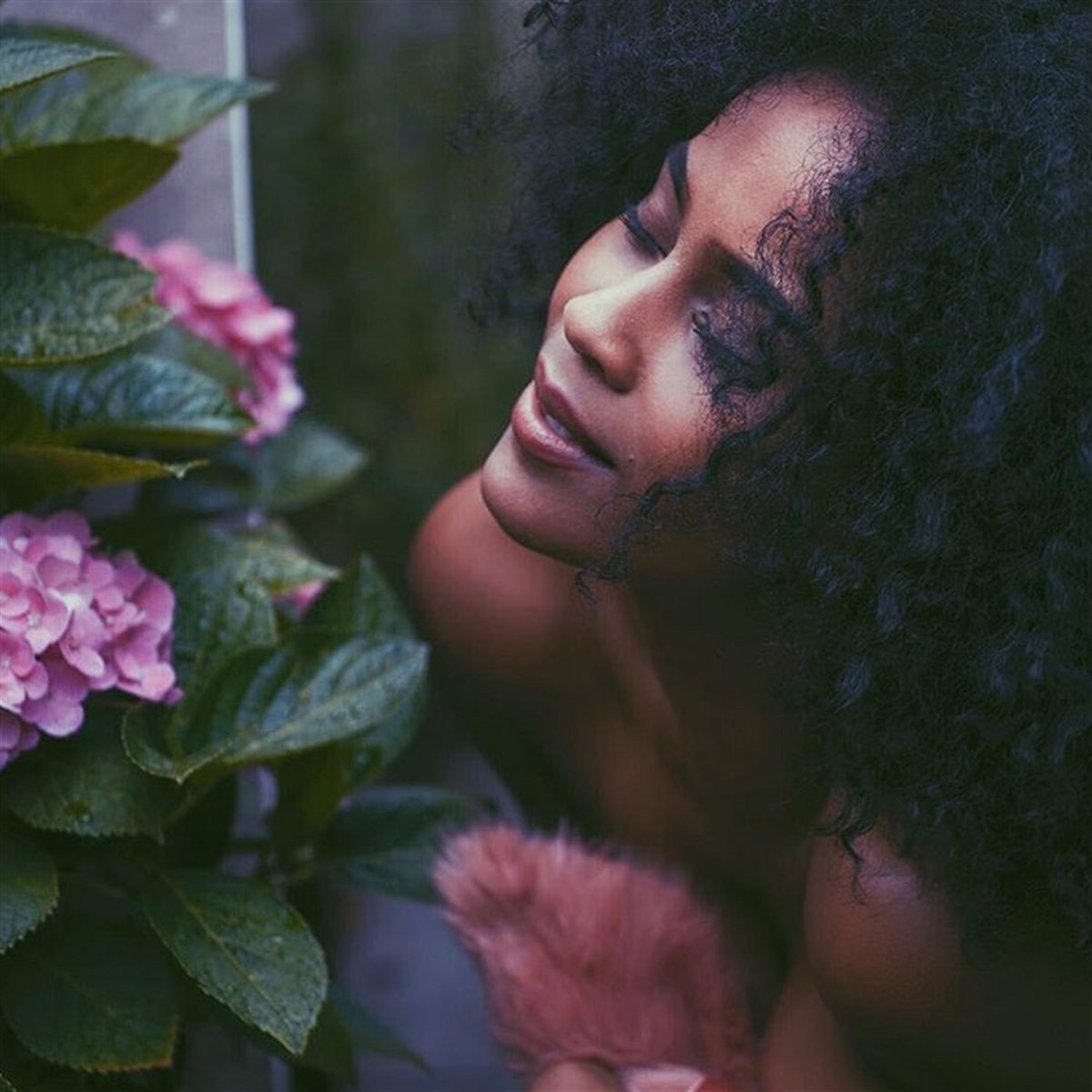 When I asked the singer who her biggest musical inspirations and motivations were she answered "Bob Marley 100%. He just inspired me to be real and honest with myself. This whole keep it g movement is owed to the king himself". She also went on to say how her musical journey has been so far, she said "it's been a vibe. It's been a personal learning kerb both in life and music. It's a constant journey of lessons. I dig it."
KEEP UP WITH IAMDDB
First published: Thursday 8th June 2017